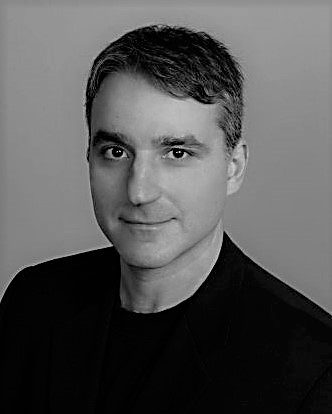 Aleksandar Nikolic
Associate
Office: Western New York
|
585-288-4832

Aleksandar is an attorney and adviser admitted to practice law in New York and before the United States Patent and Trademark Office.  He is also admitted as a Barrister and Solicitor in Ontario, Canada.
Aleksandar holds a Bachelor of Applied Science in Mechanical Engineering from the University of Toronto, a J.D. from Albany Law School, an M.B.A. from Clarkson University, and an L.L.M. from Osgoode Hall, of York University.  Throughout his academic pursuits, Aleksandar has sought ways to help clients monetize technological and intellectual assets as a way of generating and increasing business revenue.  He practices and advises in business development and all areas of intellectual property law.
Aleksandar works with inventors and businesses to help them obtain and commercialize their intellectual assets.  He has experience negotiating and drafting intellectual asset sales and licensing agreements in diverse areas such as pharmaceutical processes, energy production, mechanical devices, and education materials.  He has also been involved in patent and trademark application drafting, filing, and prosecution.
Aleksandar has several years of experience working in the software and robotics industry, microchip manufacturing, and steel products manufacturing.  He has worked with an international client base, spending extensive time with microchip manufacturers in the United States, Taiwan, and Singapore.
In an effort to contribute to his community, non-profit business advisory work is another area in which Aleksandar is active.
Memberships include the Monroe County Bar Association, the NY State Bar Association, the American Bar Association, and the Rochester IP Law Association.
Aleksandar Nikolic, Spot the Patent Troll: Do Current Incentives Meet the Goals of the Patent System? (February 9, 2015). Available at SSRN: http://ssrn.com/abstract=2644622.
Aleksandar Nikolic, A Comparative Study of Patent Infringement Remedies Related to Non-Practicing Entities in the Courts of Canada, the United Kingdom, and the United States, LLM Thesis (2014). Available at: http://digitalcommons.osgoode.yorku.ca/llm/4/.
Nachshon Goltz and Aleksandar Nikolic, Regulatory Impact Assessment: Global-Regulation: Drawing Future Regulatory Tools from the Experience of the Past, 3 Eur. J. Risk Reg. 391 (2013).
Aleksandar Nikolic, Securitization of Patents and Its Continued Viability in Light of the Current Economic Conditions, 19 Alb. L.J. Sci. & Tech. 393 (2009).
Albany Law School, Juris Doctorate (2009)
University of Toronto, Bachelor's in Applied Science in Mechanical Engineering (1995)
Clarkson University, M.B.A. (2009)
Osgoode Hall, of York University, L.L.M. (2014)
Monroe County Bar Association
NY State Bar Association
American Bar Association
Rochester IP Law Association.
New York State Bar
United States District Court, Northern District of New York
United States District Court, Western District of New York