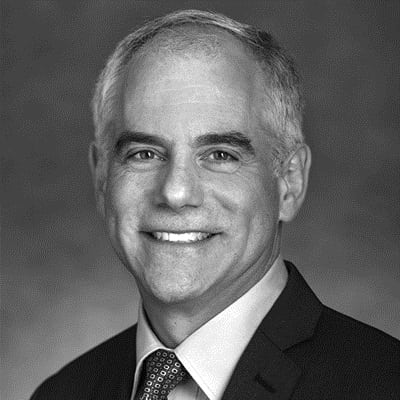 David A. Pascarella
Associate
Office: Albany
|
518-452-5600

David is a senior attorney with HRFM. His IP law practice focuses primarily on patent preparation and prosecution, with experience in mechanical technologies, electrical technologies, business method technologies, and designs; conducting patent searches and drafting clearance and patentability opinions; and advising clients on issues of IP law.
He has drafted and prosecuted patent applications in a wide range of technologies, including:
Sensing devices
Sport-related devices
Semiconductor devices
Optical imaging and processing technologies
Liquid crystal displays
Light guides
Remote controls
Fuel cells
Grinder pumps
Computer-implemented and Internet-related methods
Designs including lighting fixtures, furniture, and medical devices
Prior to attending law school, David spent several years as a manufacturer and structural design engineer at Grumman Aerospace Corporation. Prior to joining HRFM he worked as a patent attorney at Brookhaven National Laboratory's Office of Technology Transfer.
David is a member of the New York State Bar and is also registered to practice before the United States Patent and Trademark Office.
University of San Diego School of Law, J.D.
State University of New York at Stony Brook, B.S., engineering and mechanical engineering
New York State Bar
United States Patent and Trademark Office
Overview

David is a senior attorney with HRFM. His IP law practice focuses primarily on patent preparation and prosecution, with experience in mechanical technologies, electrical technologies, business method technologies, and designs; conducting patent searches and drafting clearance and patentability opinions; and advising clients on issues of IP law.

He has drafted and prosecuted patent applications in a wide range of technologies, including:

Sensing devices
Sport-related devices
Semiconductor devices
Optical imaging and processing technologies
Liquid crystal displays
Light guides
Remote controls
Fuel cells
Grinder pumps
Computer-implemented and Internet-related methods
Designs including lighting fixtures, furniture, and medical devices

Prior to attending law school, David spent several years as a manufacturer and structural design engineer at Grumman Aerospace Corporation. Prior to joining HRFM he worked as a patent attorney at Brookhaven National Laboratory's Office of Technology Transfer.

David is a member of the New York State Bar and is also registered to practice before the United States Patent and Trademark Office.

Education

University of San Diego School of Law, J.D.
State University of New York at Stony Brook, B.S., engineering and mechanical engineering

Admissions

New York State Bar
United States Patent and Trademark Office