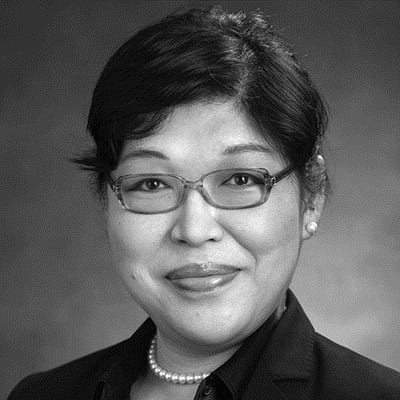 Hye Jin "Lucy" Song
Associate
Office: Albany
|
518-452-5600

Lucy is a patent attorney with substantial industry and academic experience in all areas of computer software, especially system, network and wireless communication. Her R & D experience includes development of and implementation of new technology specifications and standards of leading international electronic companies.
She has worked in the IMT2000 Development Group and Communication Laboratory on 3G CDMA wireless telecommunication network switches. Lucy has conducted 3G CDMA protocol research; network processor study and integration/coordination with main processor and switchboard; switchboard initiation program firmware development; switchboard hardware function diagnostic; and network processor driver program and software interface development for 3G CDMA switches and 10BT/100BT Ethernet Switches, particularly by machine-level programming on custom processors.
Lucy has provided technical support to pSOS real-time OS (RTOS) developers, including: troubleshooting and developing various RTOS embedded systems, especially aspects of OS interface; device driver programming on proprietary pSOS and supported processors, such as digital camera, telecommunication system, VOD set top box, and electronic surveillance system; and using Intel, AMD and ARM processors, via assembler programming and/or RTOS support package.
She is bilingual in Korean and English, with professional interpretation/translation skills.
John Marshall Law School, L.L.M.
Handong International Law School, M.A.
Seoul National University, M.S., computer science (operating system)
Ewha Woman's University, B.S., computer science
New York State Bar
United States Patent and Trademark Office