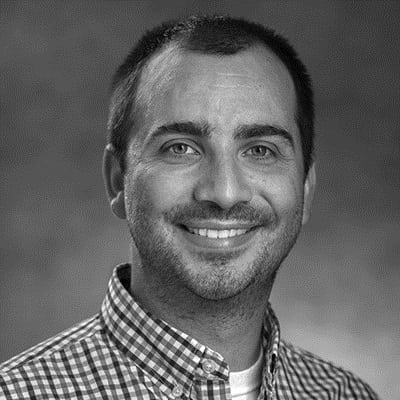 Kristian E. Ziegler
Partner
Office: Albany
|
518-452-5600

Kristian's IP law practice includes all aspects of patent, trademark and copyright law but is primarily directed to patent prosecution. His experience includes patent preparation and prosecution in the mechanical, medical device, business method and electrical arts; conducting patent searches and drafting clearance and patentability opinions; trademark and copyright preparation and prosecution; assisting in patent, trademark and copyright litigation; and advising clients on issues of IP law. Kris is a member of the firm's mechanical, and medical products & technology practice groups.
Before joining the firm, Kris worked in the IP practice group at McCarter & English, LLP in Connecticut. He received his Juris Doctor from Pace School of Law in White Plains, NY. While attending law school, Kris interned at IBM in the sales and distribution legal department.
Kris is a big fan of the New York Jets and enjoys gardening and the outdoors.
"AI Can Invent, But Can't be an Inventor?", The Daily Record IP Frontiers (February 2022)
"The U.S. Supreme Court Finds, and Fixes, Constitutional Defect in Patent Trial and Appeal Board Decisions", The Daily Record IP Frontiers (July 2021)
"Design patents should be in every portfolio", The Daily Record IP Frontiers (August 2020)
"IP and the Cannabis Industry," Rochester Business Journal BizCast (September 2019)
"The Difficulties of Protecting Cannabis and Related Intellectual Property," The Daily Record IP Frontiers (August 2019)
"Embedding a Tweet Could Now Constitute Copyright Infringement," The Daily Record IP Frontiers (February 2018)
"'Monkey Selfie' Copyright Case Settles," The Daily Record IP Frontiers (October 2017)
"Allergan and New York Native American Tribe Partner to Protect Drug Patents," The Daily Record IP Frontiers (September 2017)
"Zeppelin's Big 'Stairway' Win Heavenly to the Music Community," The Daily Record IP Frontiers (September 2016)
Pace School of Law, J.D.
Villanova University, B.S., mechanical engineering
New York State Bar
New Jersey State Bar
United States Patent and Trademark Office
U.S. District Court for the District of New Jersey