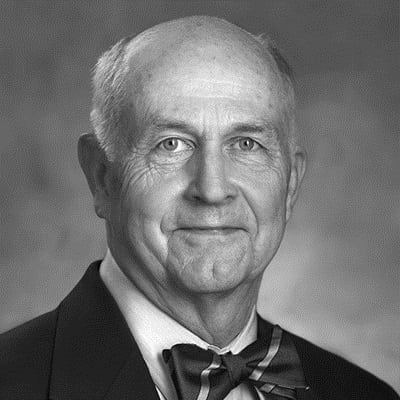 Philip E. Hansen, Ph.D.
Partner
Office: Albany
|
518-452-5600

Philip E. Hansen brings 16 years of experience as a research chemist in the pharmaceutical industry and 28 years as a patent agent to the prosecution of patent applications. He has spent his entire career in the field of organic medicinal chemistry.
His undergraduate thesis at Princeton was "Synthesis of 6,7-Disubstituted Pteridines" under E.C Taylor. Although Phil's thesis work – relating to folate antagonists – resulted in no drugs, Professor Taylor's work on folate antimetabolites resulted in ALIMTA®. Phil's Ph.D. thesis at Cornell under Professor Hans Muxfeldt was titled "The Total Synthesis of Aureomycin and Tetracycline."
For 16 years, he was a senior research chemist at Sterling Drug (since absorbed into Sanofi Aventis), where he worked on bronchodilators and antibiotics (aminoglycosides and beta lactams), finishing up in peptide analgesics and antihypertensive agents. While at Sterling, he was recruited into the patent department, where he was a patent agent.
At the start of his career at HRFM, Phil worked on any chemical invention that came in the door, from polymers to integrated circuit fabrication, but for the past 15 years, his practice has been largely limited to patent drafting, prosecution and counseling in his area of expertise: small molecule therapeutics, including related processes and formulations. Phil's practice is worldwide, and representative clients include: Sunovion Pharmaceuticals, Icahn School of Medicine at Mount Sinai, The Rockefeller University, Memorial Sloan Kettering Cancer Center, and Stanford University.
Phil is fluent in German with a working knowledge of French.
"The Patent Pendulum Swings," The Daily Record IP Frontiers (January 15, 2019)
"Speed and the Patent Office: A Contradiction?" The Daily Record IP Frontiers (March 15, 2011)
"Inventorship: A Cautionary Tale," The Daily Record IP Frontiers (January 19, 2010)
Co-Authored: "A Day (or More) in the Life of a Patent; Term Adjustments Can Be Contentious," The Business Review New Frontiers (December 3, 2004)
"The Law Requires More Diligence with Pending Patent Application," The Business Review (December 1, 2000)
"The American Inventors Protection Act of 1999," (May 16, 2000)
Cornell University, Ph.D., chemistry, 1970
Princeton University, A.B., chemistry, 1966
Eastern New York Intellectual Property Law Association (President, 1991-93)
American Intellectual Property Law Association (AIPLA)
American Chemical Society (ACS)
United States Patent and Trademark Office