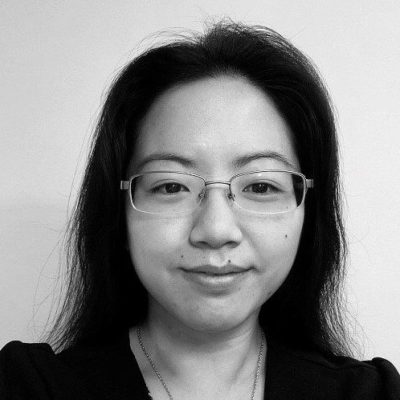 Christina E. Brule, Ph.D.
Associate
Office: Albany
|
518-452-5600

Christina is a registered patent attorney in the firm's chemical practice group.  Her experience includes: trademark prosecution; patent drafting/prosecution; licensing and tech transfer; and general IP counseling.  Prior to joining HRFM, Christina was a senior research associate at the New York State Science & Technology Law Center where she assisted individuals and startups with the IP-side of commercializing technology.
Christina has earned a Bachelor of Science in Biochemistry from Nazareth College of Rochester, a Ph.D. in Biochemistry from the University of Rochester School of Medicine and Dentistry, and her Juris Doctor from the Syracuse University College of Law.  She is a registered patent attorney with the United States Patent and Trademark Office and is admitted to practice law in New York.
Christina is an avid co-op survivalist gamer, skier, hiker, and cat mom.
Tips for Choosing and Applying for a Strong Trademark, The Daily Record IP Frontiers (March 14, 2022)
The TRIPS COVID-19 Waiver, The Daily Record IP Frontiers ( May 17, 2021)
The Copyright alternative in Small-Claims Enforcement (CASE) Act, The Daily Record IP Frontiers (March 18, 2021)
Ghoneim, D.H., Zhang, X., Brule, C.E., Mathews, D.H., Grayhack, E.J. (2018) Conservation of location of several specific inhibitory codon pairs in the Saccharomyces sensu stricto yeast reveals translational selection. Nucleic Acids Research.
Brule, C.E. and Grayhack, E.J. (2017) Synonymous Codons: Choose Wisely for Expression. Trends in Genetics, 33(4), 283-297.
Gamble†, C.E., Brule†, C.E., Dean, K.M., Fields, S., Grayhack, E.J. (2016) Adjacent Codons Act in Concert to Modulate Translation Efficiency in Yeast. Cell, 166(3), 679-690. †co-first authorship
Brule, C.E., Dean, K.M., Grayhack, E.J. (2016) RNA-ID, a Powerful Tool for Identifying and Characterizing Regulatory Sequences. Methods in Enzymology, 572, 237-253.
Letzring, D.P., Wolf, A., Brule, C.E., Grayhack, E.J. (2013) Translation of CGA codon repeats in yeast involves quality control components and ribosomal protein L1. RNA, 19(9), 1208-1217.
Syracuse University College of Law, J.D., cum laude, 2020; Executive Editor, Syracuse Law Review
University of Rochester School of Medicine and Dentistry, Ph.D., biochemistry, 2017
Nazareth College of Rochester, B.S., biochemistry, magna cum laude, 2011
New York State Bar
Registered Patent Attorney, United States Patent and Trademark Office