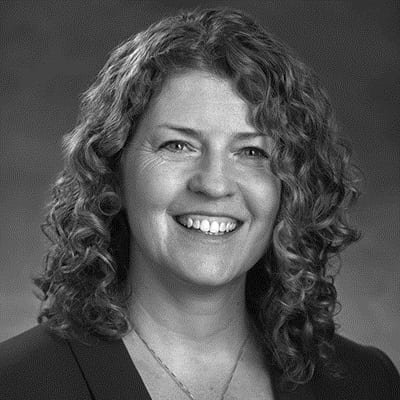 Kellie S. Fredericks
Partner
Office: Albany
|
518-452-5600

Kellie Fredericks is a partner in the firm and is a registered patent agent in the chemical practice group. Kellie represents foreign and domestic clients in patent matters, including patent preparation, prosecution, and re-examination. She also advises clients on global portfolio management, providing patentability assessments and working with foreign patent counsel to maximize international patent protection. Kellie's practice focuses on pharmaceutical chemistry (including small molecule therapeutics, pharmaceutical formulations, and pharmaceutical delivery systems), polymer chemistry, materials science, photoresists, and nanotechnology.
Prior to joining the firm, Kellie was a Licensing Associate at Rensselaer Polytechnic Institute's Office of Technology Commercialization. She also has more than twelve years of experience in start-up pharmaceutical and biotechnology companies, with skills ranging from conducting bench science to directing FDA and USDA clinical trials, and was an adjunct professor at the State University of New York at Cobleskill.
Kellie holds a black belt in tae kwon do and enjoys hiking and cross-country skiing. She lives in Duanesburg with her husband and two children.
Capital Region Commercialization of Life Sciences Innovation Day, June 6, 2014
Kellie S. Fredericks, Unitary European patent one step closer to fruition, The Daily Record, January 15, 2013
Kellie S. Fredericks, Patent harmonization initiatives€" a review, The Daily Record, July 19, 2011
Kellie S. Fredericks and Shahrokh Falati, Licensing Creations of the Human Mind, The Daily Record, May 18, 2010
D.H. Overstreet, K. Fredericks, D. Knapp, G. Breese, J. McMichael, Nerve growth factor (NGF) has novel antidepressant-like properties in rats; Pharmacology, Biochemistry and Behavior 94: 553-560, 2010
S.W. Mamber, V. Long, R.G. Rhodes, S. Pond-Tor, L.R. Wheeler, K. Fredericks, B. VanScoy, J.F. Sauniere, R. Steinschneider, J.C. Laurent, J. McMichael, The Use of Streptolysin O For the Treatment of Scars, Adhesions and Fibrosis: Initial Investigations Using Murine Models of Scleroderma; Nonlinearity in Biology, Toxicology, and Medicine 2: 67-€"87, 2004
State University of New York at Albany, Master's in Business Administration, 2002
University of Rochester, Bachelors in Biology, 1991
Member of Beta Gamma Sigma (International Business Honor Society)
Eastern New York Intellectual Property Law Association (Past President)
American Chemical Society