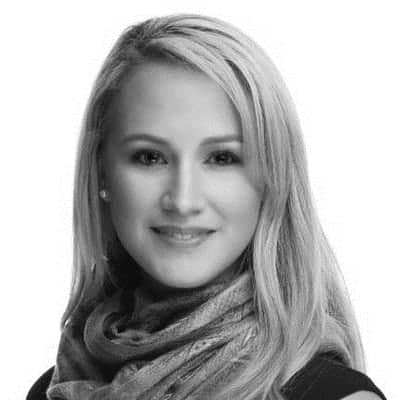 Erica M. Hines
Partner
Office: Albany
|
518-452-5600

Erica M. Hines, a partner with the firm, is a registered patent attorney whose practice includes strategic intellectual property counseling, patent preparation and prosecution (primarily in the chemical, pharmaceutical, textile, and materials science arts), appeals, and post grant procedures.  She assists clients with the domestic and international strategic management of their intellectual property portfolios, including patent preparation and prosecution, post-grant practice, regulatory counseling, and opinion work. She also assists clients with matters relating to copyrights, trademarks, and trade secrets.  She represents a wide range of clients, both domestic and foreign, from individual inventors and startup companies, to universities and Fortune 500 companies.
During law school, Ms. Hines took a patent law course and later became the professor's research assistant. Realizing that she wanted to practice patent law, she began to pursue a chemistry degree during law school.  She worked for the head of the Chemistry Department's Doctoral Research Group synthesizing organofluorine compounds of interest (she is an author of Preparation and Reactions of Aliphatic 2-Pentafluorosulfanyl Aldehydes, Eur. J. Org. Chem., v. 2012, 2012, p. 4902-4905), and went on to draft patent applications and procure patent protection for the group.
In addition to her intellectual property practice, Ms. Hines serves as a Board Member of the Legal Aid Society of Northeastern New York, Justice For All Board, and is actively involved in a number of professional organizations. She was elected Member-at-Large of the Executive Committee of the New York State Bar Association (NYSBA) for 2018-2020.  She also co-chairs the firm's internal New York State accredited CLE program, and the firm's Startup Practice Group.
Program Faculty, Intellectual Property Law for the General Practitioner: Patent Law, February 27, 2018, New York, NY;
Program Faculty, A Primer on Intellectual Property: Patents, November 21, 2014, Albany, NY;
Speaker, The Importance of IP to Entrepreneurs, Business Opportunities to Success Summit, November 12, 2014, Troy, NY;
Presenter, various CLE's, including: annual IP Case Law Year in Review (2013-2018); Post-Grant Practice – AIA Part II (2013); Crossroads: Prosecution and Enforcement: Drafting patent application with an eye toward litigation issues and litigating with an eye toward drafting issues (2012); Foreign Patent Practice: PCT and beyond, design patent filing deadlines and requirements (2010);
Trial Academy, NYSBA (Program Co-Chair, 2014 and 2016)
U.S. Supreme Court Agrees to Hear Patent Case that Could Impact Timing of Availability of More Affordable Multiple Sclerosis Treatment, Lexology, April 16, 2014
Blocking patents via third-party preissuance submissions, The Daily Record IP Frontiers, January 21, 2014
Throwing Patent Trolls over the Bridge, The Daily Record IP Frontiers, June 18, 2013
How to Identify, Valuate, and Leverage Your Company'€™s Intellectual Property, NYSBA Corporate Counsel Journal, Inside, Vol. 30, No. 2, Fall 2012
Preparation and Reaction of Aliphatic 2-Pentafluorosulfanyl Aldehydes, European Journal of Organic Chemistry, 2012, 4902-4905
Court: YouTube May Be Liable for Copyright Infringement, The Daily Record IP Frontiers, May 15, 2012
An update on patent reform legislation, The Daily Record IP Frontiers, April 19, 2011
Supreme Court Hears Oral Arguments in Stanford v. Roche, HRFM Newsletter, April 23, 2011
Disclose Prior Art, Material Information, The Daily Record IP Frontiers, June 15, 2010
Albany Law School, J.D., 2008, magna cum laude, Editorial Board, Law Review
Union Graduate College (Clarkson University), Masters in Business Administration, 2008
State University of New York at Albany, Bachelor's, Chemistry, 2009
Boston College, Bachelor's, Economics & Political Science, 2005, cum laude
New York Super Lawyers, Rising Star 2013-2017
Justinian Honorary Law Society
New York State Bar Association
American Chemical Society
Eastern New York Intellectual Property Law Association
Intellectual Property Owners Association (Member, Pharmaceutical & Biotechnology Issues Committee)
ChIPs- Advancing Women in IP
Legal Aid Society of Northeastern New York, Justice For All Board Member
The New York Bar Foundation, Elected Fellow (Fellows represent one percent of the NYSBA membership, and are members of the bench and bar who are recognized for outstanding professional achievement, for dedication to the legal profession, and for commitment to the organized bar)
New York State Bar
U.S. Patent and Trademark Office
U.S. Court of Appeals for the Second Circuit
U.S. District Court, Northern District of New York
Supreme Court of the United States