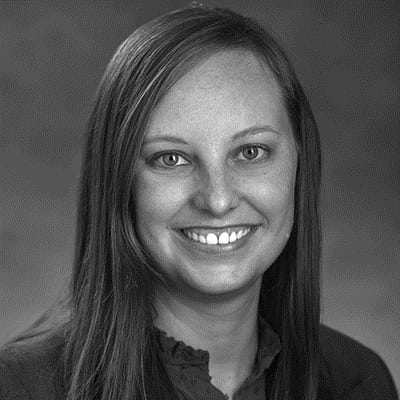 Jacquelyn A. Graff
Partner
Office: Albany
|
518-452-5600

Jacquelyn is a registered patent attorney with HRFM. Her IP law practice includes all aspects of patent, trademark and copyright preparation and prosecution. Her experience includes: patent preparation and prosecution; drafting clearance and patentability opinions; trademark and copyright preparation and prosecution; and advising clients on issues of IP law. Jacquelyn has patent preparation and prosecution experience in the areas of medical products, mechanical devices, biotechnology equipment, semiconductor fabrication, nanotechnology fabrication equipment, and others. She works with a wide range of clients from individual inventors and startup companies, to universities and large companies, both domestic and foreign.
Before joining the firm, Jacquelyn was an associate in the IP practice group at McLane, Graf, Raulerson & Middleton, P.A. in New Hampshire for four years.
While at Syracuse University College of Law she was a member of the Syracuse Science and Technology Law Reporter and served as the Notes and Comments editor in her final year. Jacquelyn was also a research associate and senior research associate at the New York State Science and Technology Law Center during her last two years. Also during her final year of law school, Jacquelyn interned at John Mezzalingua Associates (d/b/a PPC) in the legal department.
Jacquelyn is on the Syracuse University Varsity Club board of directors. She enjoys playing lacrosse and spending time with her family.
Presented on "An Entrepreneur's Guide to Patents" at URBAN Co-Works
Presented on "Business Law Topics Relevant to Pro Bono Matters – Intellectual Property" at Monroe County Bar Association Event, September 9, 2014
"Patent Filing Strategies for Startups," The Daily Record IP Frontiers (April 21, 2015)
"3D Printing Could Change Your IP Strategy," The Daily Record IP Frontiers (April 21, 2015)
"Protecting How Your Product Looks -- Can I Do It Outside the US?" By John W. Boger and Jacquelyn A. Graff, Lexology (February 3, 2014)
"International Design Patent Protection on Horizon," The Daily Record IP Frontiers (April 16, 2013)
"The Hague Agreement: It May Save You Money," BoneZone (December 11, 2013)
"America Invents Act: An Overview," NH Bar News Vol. 23, No. 1, pages 16 and 18 (June 15, 2012)
"Severity of Scapholunate Instability is Related to Joint Anatomy and Congruency" by FW Werner, WH Short, JK Green, PJ Evans, JA Walker. J Hand Surgery 32A: 55-60, 2007.
Syracuse University College of Law, J.D., 2007
Syracuse University College of Engineering and Computer Science, B.S., bioengineering, cum laude, 2004
New York State Bar Association
New Hampshire Bar Association
MedTech
New York State Bar
New Hampshire State Bar
United States Patent and Trademark Office