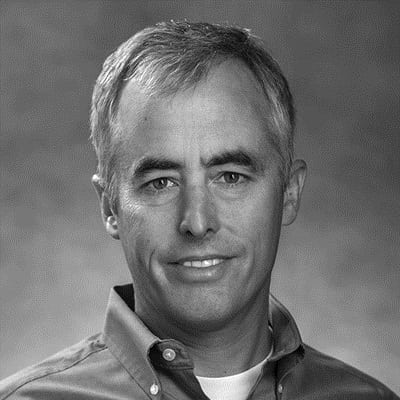 Victor A. Cardona
Partner
Office: Albany
|
518-452-5600

Victor Cardona, is experienced in enforcing, and procuring protection for, all types of Intellectual Property including patents, trademarks and copyrights. Clients have been granted patents in the automotive, cleantech, medical, and industrial sectors, among others. Trademarks granted include those in the cleantech, financial, and healthcare fields.
Victor is a co-chair and co-founder of the firm's Cleantech Practice Group. He has been a driving force behind the Group's signature Clean Energy Patent Growth Index which tracks innovations in the Clean Energy area along with the top patent owners, countries and U.S. states for Clean Energy patents. He has spoken and written about this topic in various venues.
His practice also includes technologies in the mechanical arts and helping international clients obtain United States patents and trademarks. Victor has extensive experience in procuring overseas Intellectual property protection for the firm's clients, which is enhanced by his knowledge of Italian.
Victor enjoys family time with his wife and three children.  They enjoy the weekends at Schroon Lake and the Adirondacks, Skiing or a Yankees baseball game.
"Clean Energy Patent Growth Index 2012 Results", Meeting of Upstate Venture Association of New York, February 25, 2013, Scotia, New York.
"Clean Energy Patent Growth Index 2012 Results", Licensing Executives Society webinar, February 15, 2013.
Cleantech IP Awareness-Clean Energy Patent Trends", Cleantech Patenting StrategiesConference, February 5, 2013, London, UK.
"Clean Energy Patent Trends", USPTO Technology Center 2800 TechFair, USPTO, Alexandria, VA, July 24, 2012
"Clean Energy Patent Trends: Solar Technology Analysis", New Energy Symposium, New York, New York, July 19, 2012
"From Innovation to Implementation" Panel Moderator, Alliance for Clean Energy New York Annual Conference, November 2011, Albany NY
Shine on Solar Patenting Trends, Photovoltaic World Conference, March 10, 2011, Tampa, FL
"How to BEST Protect Your Company's IP", 2010 Focus on Business, College of NanoScience and Engineering at the University at Albany, Albany, NY 12/01/10
"Clean Energy Patent Trends", Clean Energy Finance & Investment Summit 2010, San Francisco, 11/06/10
"Getting to Green: Taking an idea from invention to market", New York State Bar Association, Fall IP Section Meeting, Cooperstown, NY 10/09/10
"Trademark Fair Use", International Trademark Association, Trademark Administrators Conference, Chicago
"Greentech Patenting Trends", Ocean Tomo Live Auction & Conference March 26, 2009, San Francisco
Clean Energy Patents International Green Energy Council Conference, Connecticut, March, 2010
Patenting Green Technologies-Crafting Patent Claims for Clean Energy Innovations January 6, 2010
Protecting Your Ideas: Best Practices and Trends in IP Strategies (…Not Just Patents!), Accelerate CNY Conference, April 14, 2011, Syracuse NY
IP 101: So what are Patents good for again anyway? February 2018
Clean Energy Patent Growth Index, quarterly, www.cepgi.com
Shine on Solar Patents, periodically, www.shineonsolarpatents.com
Co-Authored:  Tech Valley Companies Produce Powerful 'Green Energy' Advances, The Business Review New Frontiers, April 28, 2006
Co-Authored:  Protect your product's name abroad, The Business Review New Frontiers, June 13, 2005
Co-Authored:  Tech Valley patents show creativity in energy and environment fields, The Business Review New Frontiers, May 13, 2005
Albany Law School, J.D., 1998 cum laude
Clarkson University, Bachelors of Science, Mechanical Engineering with a concentration in Environmental Engineering, 1992
New York Super Lawyers 2012-2013, 2017-2018
Board Member of New York Battery and Energy Storage Technology Consortium (NY-BEST)
Board Member of Italian American Bar Association, Capital Region of NY Chapter
International Trademark Association
New York State Bar
U.S. Patent and Trademark Office