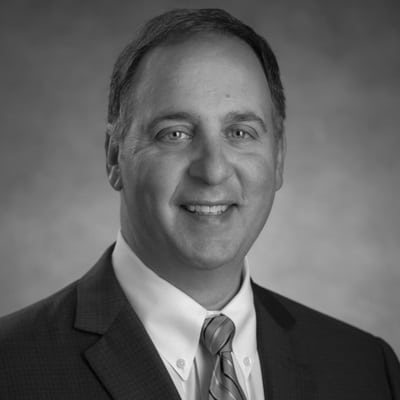 Nick Mesiti
Partner
Office: Albany
|
518-452-5600

Nick Mesiti, managing partner, is an experienced and versatile IP law practitioner and litigator. His practice includes patent infringement, trademark, false advertising, copyrights, and unfair competition cases.
Nick has been lead trial counsel in numerous infringement jury and non-jury trials and appeals. His technical and legal abilities have enabled him to handle complex patent infringement cases in various technologies, including: medical devices; semiconductors; electronics; machine learning and artificial intelligence; communication systems; optics; industrial and power generation machinery; pulp and paper processing; biotechnology; pharmaceutical; and biopharmaceutical products.
His cases have included other consumer products, such as: furniture, backpacks and protein bars. Nick has been qualified as an expert witness in design patents.
He also counsels clients in all aspects of IP law, including: rendering of non-infringement, validity and patentability opinions; due diligence investigations, audits and opinions; and managing, licensing and acquiring IP portfolios. Nick is a frequent guest lecturer and presenter in the area of IP.
Frequent guest lecturer of IP law at Albany Law School; Rensselaer Polytechnic Institute; University at Albany; New York State Bar Association; American Inn of Court; and other organizations.
"Patent Office Changes Claim Construction Standard in Inter-Partes Proceedings," The Daily Record IP Frontiers (November 20, 2018)
"Supreme Court Curtails Design Patent Damages in Samsung v. Apple," The Daily Record IP Frontiers (January 17, 2017)
Co-Author: "A Report of Recent Trade Dress Cases Within the Second Circuit," 1995, American Intellectual Property Law Association, Trademark and Unfair Competition Committee
Author: "State Immunity Abrogated for Patent and Trademark Infringement," NYSBA BRIGHT IDEAS, Vol. 2 No. 1 1993
Co-Author: "Federal Circuit Patent Law Decisions 1988," Section 112 Update, AIPLA
Co-Author: "Separate Juries For Liability And Damages in Patent Cases," New York Law Journal (Nov. 22, 1988)
Albany Law School, 1988
Rensselaer Polytechnic Institute, B.S., mechanical engineering, 1985
Martindale-Hubbell Highly Rated
New York Super Lawyers 2009-2018
New York State Bar Association (NYSBA)
Northern District of New York Federal Court Bar Association
Inn of Court – Platinum Designation, Founding Member, IP and Innovation American Inn of Court, 2010
American IP Law Association (AIPLA)
Albany County Bar Association
New York State Bar
U.S. Patent and Trademark Office
U.S. Court of Appeals for the Federal Circuit
U.S. Court of Appeals for the 4th Circuit
U.S. Court of Appeals for the 2nd Circuit
U.S. District Court, Northern District of New York
U.S. District Court, Southern District of New York
U.S. District Court, Western District of New York
U.S. District Court, Eastern District of New York